My Team
When you became my client, you placed your trust in me to help make your vision a reality. I honor that trust with the help of my expert support staff. Together, we make a strong commitment to customer service.
If at any time you have a question, concern or need, please let us know.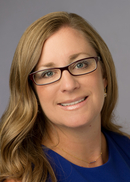 Kelly Lee Seward, RICP®
Director of Marketing and Client Services
Office 410-527-3804

Kelly is originally from Perry Hall, Maryland and joined Northwestern Mutual in 2008.  She works alongside her husband, Brent in his Financial Planning practice.   Kelly handles the marketing, all client service needs and scheduling for their growing practice. 

Prior to joining Northwestern Mutual, Kelly worked as an Elementary Education teacher and a Marketing Executive.  She received her undergraduate degree from Loyola University in Baltimore. 
Kelly has been married to Brent for 23 years and they reside in Bel Air, Maryland with their three children, Blake, Bryce & Bristol and their dog, Squirt.  They love boating on the Chesapeake Bay, traveling, dining out with friends and family and sampling craft beer and tequila.  When not working, you will most likely find Kelly relaxing with a good book – ideally on her boat!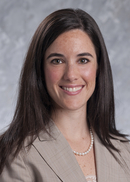 Beth Horn, MBA
Chief Marketing Officer
Office 410-539-0084

Beth is originally from Severna Park, MD and joined Northwestern Mutual in 2010 as a Training and Marketing Associate. Beth quickly grew in her role and currently serves as the firm's Chief Marketing Officer. Prior to joining Northwestern Mutual, Beth worked at NVR, Inc. as the Learning and Development Regional Manager. She received her undergraduate degree from Syracuse University and attended graduate school at the University Of Maryland Smith School Of Business, where she received her MBA.
As CMO, Beth works with top Financial Representatives to create and implement marketing plans that support their overall sales and business goals. Beth also trains new Representatives on branding and promotional strategies, and creates the comprehensive marketing plan for our network of mid-Atlantic offices.
Beth resides in Severna Park, Maryland with her daughter, Eliya. They love reading, doing anything active outside and spending time with friends and family. They are also big Baltimore sports fans!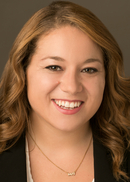 Nicole A Muir
Investment Operations Manager
Office 410-659-6002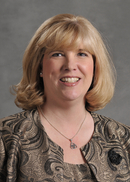 Cynthia Renee Huber
Client Relations Coordinator
      Cyndi is originally from Baltimore, Maryland and has worked with Northwestern Mutual since November 1991. She began working while receiving a degree in psychology and education from UMBC where she graduated in 1994. As Director of Training Cyndi loves having the opportunity to shape the career and develop the success habits of all members of the organization from Financial Representatives, to Associates, to staff members. Prior to her role as Director of Training Cyndi held many different positions within the firm including Financial Representative, Technology Coach, and Contracting, Licensing, and registration Coordinator.
            In 1998, during her time as a Financial Representative, Cyndi qualified for the prestigious Pacesetter First 40 Award. In 2008, Cyndi was the recipient of the firm's Foundation Award, which recognizes exceptional service to the agency. She has also continued her pursuit of professionalism and knowledge by achieving her ChFC® and CLU® designations in 2004 and 2005, and her CFP® designation in 2014.
            Cyndi resides in Bel Air, MD with her husband Bob and their two sons, Brad and Zack.  Cyndi lives by the philosophy, "Always remember to forget the troubles that passed away, but never forget to remember the blessings that come each day."